Description
High Power NICHIA NDG7K75 / NDG7K75T  Diameter φ9mm Green 520nm 1W Laser Diode LD .  Multi Transverse Mode ,Can Type: φ9.0mm Floating Mounted with Protection device.
Model N

 

 

 

 

o.

 

 

 

:

 

 NDG7K75T
Operating current: Max 1.5A
Operating voltage: Max 4.6V
Operating temperature: 0 ~ +65 ℃
Storage temperature:  -40 ~ +85 ℃
Working life: More than 10,000H
Other related Laser diodes from
Nichia
.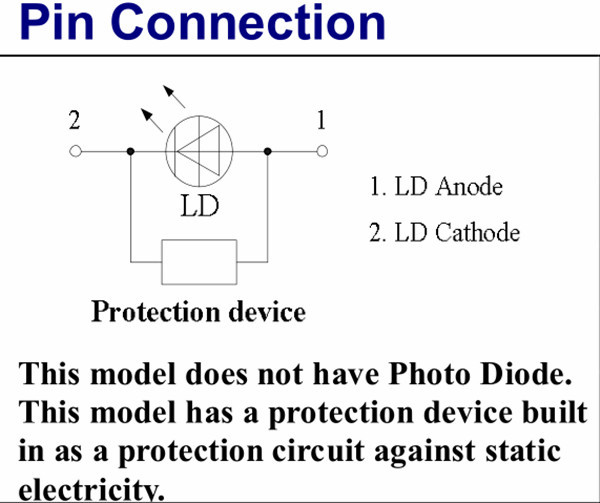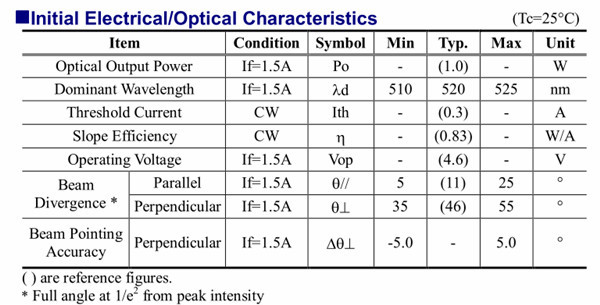 In this paper, we demonstrate a
fiber-coupled green laser module based on multiple 1-W continuous-wave TO-can-packaged green laser diodes
( produced by Nichia, product number NDG7K75 ). Theoretically, we calculated the maximum number of the LDs that can be incoherently combined and effectively coupled into a given optical fiber using spatial and polarization beam combination technologies. Experimentally, we combined as many as 40 collimated green LDs and then coupled the combined beam into an optical fiber with a core diameter of 200-μm and a numerical aperture (NA) of 0.22. The coupling efficiency is as high as 94 % and a total output power of 27.6-W can be obtained, which corresponds to an electro-optic efficiency of 9.8 %.